The contest is closed. The winner is
Oregon Trail has been a favorite computer game around our house (and in my classroom when I was teaching elementary school) for years. My son could always manage to allow his sister to get bit by a rattlesnake, drown, wander off, or something equally bad. She rarely made it all the way to the end of the trail. For the 40th anniversary of Oregon Trail (hard to believe!), SVG Distribution has created an updated version for Wii.
As with any game, this one had it's ups and downs. It begins as all Oregon Trail games did by trying to make it to Oregon with everyone in the family surviving. In this edition players must make it by the beginning of the winter season or risk having to start over, meaning players have to make tracks to get there. When I saw my son waving the controller around like a whip, I asked him what he was doing. "Trying to get these oxen to move!" he replied. Obviously, this game adds realistic touches.
The basic elements of the game are still here. Hunting, fishing, and gathering berries for food are staples, as well as talking to traders and other characters along the trail. The sicknesses and other disasters occur with regularity. My son was mumbling, "What do I do about the flu?"
New additions to the game include the ability to customize the wagon. My son had a field day with this option. There's also four different stories set in three different time periods and the ability to unlock special items along the way.
My son did have a few complaints about the game. The graphics are basic and the wagon can be hard to steer. I found there was a good bit of reading that must be done so younger children would require adult help to play the game. The updated version of Oregon Trail is educational, teaching kids the hardships and dangers these brave settlers faced as they chose to relocate into the wilderness. While driving the wagon can become a little repetitive, it's an easy and interesting way to learn about American History.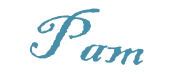 a Rafflecopter giveaway
You need javascript enabled to see this giveaway.