The contest is closed. The winner is
My children are big Nonnis Biscotti fans. Whenever we pass the aisle at our local grocery store my son says, "There's the Nonni's Biscotti, mom. Remember how much we like the Caramel Milk Chocolate Biscotti Bites?" Sadly, I do remember this because these are my absolute favorite. I could consume an entire bag of these at one time. I never have done this because I limit myself to a small handful, but I think I could.
These are light, crunchy cookies made with sweet creamy caramel and dipped in gourmet milk chocolate. I liked the bite sized bits and the not overly sweet taste. I could detect a hint of almonds in them too. The caramel bits add small chewy chunks that make these impossible for me to resist. They're the one bag of goodies I hide in the secret mom stash when the kids weren't looking.
When I pick up a bag in the store, I usually purchase the kid's favorite type, Almond Dark Chocolate Biscotti Bites. This may be there favorite because they don't have as much competition from me when they are eating these. These are classic almond biscotti dipped in gourmet dark chocolate. They're good and they don't go into the secret mom stash. There's also a classic almond biscotti bite for people like my husband who are allergic to chocolate.
Nonni's Biscotti began over 100 years ago when Nonni (Grandma) immigrated here from Italy. To this day, the company uses the same family recipe featuring real eggs, butter and gourmet bittersweet chocolate to give the biscotti a light, crunchy texture that is delicately sweet. With eight varieties of Biscotti and three kinds of bite sized biscotti, I have plenty of different types to dunk into my coffee. Okay, I am not really a dunker. But they taste good with coffee whether they are dunked or not. I did catch one of the kids dunking their biscotti in a glass of milk.
Biscotti can be used in recipes or to add a dose of "oo-la-la" to dishes. The Decadence Biscotti
is good used as a topping for ice cream and the Classic Almond Biscotti bites are good as a topping for a yogurt parfait. Any type of Biscotti makes a good pie crust to substitute for a graham cracker crust. I just found a recipe for brownies that called for the addition of cookies. I think the Caramel Milk Chocolate would be a good substitute.
Nonni's Biscotti can be found across the US. The kids have made it a habit to look for Nonni's in whatever grocery store we shop in that week. We have found them in my local Publix, Kroger, Food Lion, Bilo, Walmart and Sam's club, making it easy for us to get our Biscotti fix.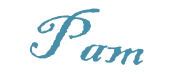 Win it!
Do you need a Biscotti fix too? Win Nonni's Biscotti.
a Rafflecopter giveaway
You need javascript enabled to see this giveaway.