The contest is closed. The winner is
As a mom of a child who often has skin irritations caused by the fragrances or chemicals used in different products, I try to look for "all natural" products as much as possible. I've had plenty of experience trying to determine why my child was covered with whelps or rashes only to discover it's a chemical in the laundry detergent/bath products/whatever she is using. As I was researching fragrance free products for sensitive skin, I ran across Naturally Fresh Natural Deodorant.
Naturally Fresh is "

the number one recommended deodorant by doctors including oncologists, dermatologists and allergists. These products are the ideal deodorant choice for people allergic to or irritated by conventional deodorants, people battling cancer, and people who are seeking a healthy lifestyle

."
This are different from the products we are used to wearing. These are not antiperspirants, which keep us from sweating, but deodorants that simply absorb the odor. Available in crystal form, spray mist, or roll -on, they do take a small adjustment period. The crystal must be moistened to work. Once this becomes a habit, it's no big deal. The roll on was more difficult for me to use because I had to wait a few minutes for it to dry.
Naturally Fresh Deodorant Crystal products are 100% pure and natural, non-staining, and provide up to 24 hour, hypoallergenic protection against body and foot odor. Our products are also paraben free, propylene glycol free, phthalate free, and contain no harmful aluminums (aluminum chlorohydrate, aluminum zirconium). No animal testing is used on any of the products.



Not only do they make deodorant, they make foot spray for men and women. My children are firm believers in the "no sock" concept. They refuse to wear socks except on the coldest days when I tell them, "You will not step foot out of this house unless I see some socks on your feet!" (I have to cover all my bases to make sure they leave wearing the socks.) This presents a problem in the form of smelly shoes. Blech! One night I was sure our litter box was overflowing. I decided to investigate and noticed the odor was coming from my son's shoes sitting beside my chair. He received a gift of foot spray. My daughter-who loves to travel-received the travel size foot spray to keep in her purse.
My absolute favorite product is the Natural Pet Deodorant. No, I don't catch my cats and rub them down with deodorant! This little gem can be placed beside cat litter boxes to absorb odor. It's small, so no one will notice it, non-toxic, and spill proof. I can put it in their bedding too. Don't have a pet? No problem. The Natural Pet Deodorant absorbs odors from diaper pails, gym bags, cars, or anywhere there might be an odor problem.
You can purchase Naturally Fresh Deodorant at Walmart or online.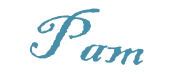 Win It!
One person will receive Naturally Fresh Deodorant.
a Rafflecopter giveaway
You need javascript enabled to see this giveaway.