The contest is closed. The winner is
I have never been a fan of heels. Sure, they look nice but they hurt my feet. As an elementary school teacher they weren't a practical choice either. Between being accidentally stepped on and standing on my feet all day, I didn't wear them to class often. Sometimes there's no escaping wearing heels. Whenever I have to wear heels, I try to change as soon as I am able. My problem was finding something stylish and practical. Konvine Roll Up Shoes came to my rescue with their Fold Up Flats.
Rollable, foldable, ballerina flats that are comfortable, convenient and chic. A big night out, your wedding, traveling to work, the plane ride or around the office, they're perfect for your tired tootsies!
I received the Shimmery Roll Ups with a Heart. These silver flats not only roll up for easy storage but have their own small bag for carrying. They can be placed discreetly in my purse for quick relief. Unfortunately, I had a small problem with my shoes—my teenage daughter. As soon as they arrived she opened the box and took the shoes to her room. This pair of shoes is seeing some action. They've made a trip to UGA to attend a Dorm Formal, wandered around the city, and generally go out more than I do. They seem to be holding up well for all of their activity. I'm sure they would look lovely on me if I got a chance to wear them.
She says they are comfortable too. She should know as she traded in her heels for these shoes for an evening of dancing. With thirty four styles to choose from, Konvine has a shoe to match every occasion. They're versatile enough to wear dressed up or down. I've got my eye on this pair:
While the teen diva has her heart set on these:
You can check them out on twitter or facebook.
Win It!
One person will receive a pair of Konvine Flats of their choice.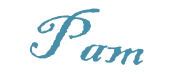 a Rafflecopter giveaway
You need javascript enabled to see this giveaway.