The contest is closed. The winner is
Nothing says loving like chocolate. To me, at least. Bryan knows if he wants to make me happy a surprise chocolate candy bar is the way to go. Naturally, he likes knowing I'm easily pleased. My son and the eight year old have inherited the chocolate loving genes in our family. They could, if given the opportunity, consume an entire bowl of chocolate.
When we received a sampling of Hershey's Valentine's Day Candy I wanted to hide it in the "Secret Mom Stash" until a little closer to Valentine's Day. No such luck. I heard my son yelling, "Hey, Mom, isn't this a Hershey's Candy Apple? Who's this for?" I tried to shoo him away but it was too late. He informed the entire family we had candy. My plans of using the candy in crafts, recipes, and treats for school parties evaporated.
The Hershey's Kisses, jauntily wrapped in Valentine's colors, are perfect snacks when I have a chocolate craving. I can pop a couple of these smooth, creamy drops and be satisfied. I can also use them as ingredients in lots of recipes. I make cookies similar to these by wrapping a piece of refrigerated chocolate chip cookie dough around the kisses, baking until done, and drizzling with chocolate.
If you want to please your child's classmates or if you're hosting a Valentine's Day banquet, these party favors are quick and easy to make. I know they would be a hit at my house.
The Hershey's Golden Apple would make a wonderful teacher gift but the kids have so many teachers it is too hard to chose which one should receive it. Maybe it will be a perfect gift for mom instead!
You can find other recipes, crafts, and a complete selection of their Valentine products at the Hershey Website.
Win It!
One person will receive Hersheys Candy. Yum!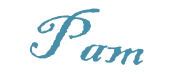 a Rafflecopter giveaway
You need javascript enabled to see this giveaway.