"Mom, why do we not have a curling iron?" my daughter demanded. This was coming from a girl who had spent six years demanding her hair be straightened because she didn't like her natural waves. When I called her on this, she informed me it was time for a new look.
Six years worth of straight hair
Add to this that we live in the South, home of hot and humid weather. Natural waves tend to take a turn for the worst in our climate. Instead of sleek, shiny hair, we both end up resembling something like this:
Not exactly how we wanted to be seen in public unless it was Halloween. Maybe not even then. One of my friends recommended one of her favorite companies to combat frizz and for hair styling products, GK Hair.
When we received our package, I had barely set the box on the table before my daughter grabbed the C880 curling iron and ran toward her room shouting, "This is mine! This is mine!" She's been using the curling iron daily since she received it, meaning I've gotten to use the curling iron daily too. She yells," Mom! Come fix the back of my hair!" I try my best to manage the style she wants but rarely meet her standards. Of course, the C880 Curling Iron has met her standards. It makes big, soft waves without making her hair look dried out.
Plenty of loose waves exactly the way she wants them to look
As for me, I've been using the GK Serum for frizzy hair. I was only able to save this for myself because she didn't check out the box when she ran away with Curling Iron. It smooths and controls frizz while leaving behind a shiny finish. It doesn't hurt that it smells amazing which makes me smell great too.
Now we're both happy. She's curly and I am defrizzed. What a wonderful combination. She no longer makes remarks about my hair when we go out in public. If only I could say the same about my clothes!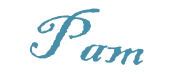 Win It!
One person will win a Mini Titanium Flat Iron.

a Rafflecopter giveaway
You need javascript enabled to see this giveaway.