The contest is closed. The winner is
I have noticed my life has become more hectic. Between caring for my kids and my father, a stroke victim, working part time, housework, and keeping up with my blog, something had to take a back seat. Romantic date nights out with my hubby? Umm, far down on the list. I decided my New Year's goal was to "reclaim the romance." Or at least spend one evening a month with my hubby eating a meal I didn't have to cook.
Gift Cards Rock! an online community for people who love to give and receive gift cards gave me the opportunity for a date night to Applebee's with a $50 gift card. Yes! We had a great meal and were able to get appetizers and dessert too! The Chocolate Lava Cake with vanilla ice cream is super yummy. It never hurts to have a night out when we can talk about something besides kids and not have our sentences interrupted. Adult conversation, good food, definitely something I want to plan again soon.
Be sure to check out Gift Cards Rock on twitter too. Because we can purchase more gift cards at our local grocery store, I'm going to be checking out the restaurants available.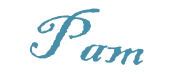 Win It!
One person will receive a $50 Applebee's Gift Certificate from Gift Cards Rock.

a Rafflecopter giveaway
You need javascript enabled to see this giveaway.