If you have read my blog for anytime at all you know I am all over anything creative and educational. Of course, my kids are "onto me" and try to thwart my educational plans. I have to convince them that the educational (or creative) activity is something they want to do. One of the activities my children enjoy is art projects. My oldest has taken AP Art classes, won awards for her art, and has her own set of professional supplies.
The bad thing about art projects is storing them properly. There's only so much space on the fridge available for pictures. Colortime Crafts has a neat idea for creating fun art projects which can be reused over and over again.
The possibilities are endless with the products we offer here at Colortime Crafts and Markers. You can wear, carry your stuff in (tote bags and backpacks), rest your head on (pillowcases), or even give a Colortime keepsake as gifts! Whether you're searching for Girl Scout crafts, scout shirts, or kids t-shirt painting ideas (without the messiness and drying time of paint), ColorTime has the perfect solution! We offer a large selection of t-shirts to color for boys and girls, in addition to many other great products!
When I taught lower elementary school the favorite project I made all year was my handprint pillowcases. Each child dipped their hand in fabric paint and put their handprint on the pillowcase. I wrote the name of each child with fabric marker and the year for an instant keepsake. But, it was only a keepsake. I warned the parents if they washed the pillowcases the fabric paint would wear off in time. No one wanted that so they put their pillowcases in safekeeping.
Colortime makes products the kids can actually use every day, like tote bags, t-shirts, bandanas, backpacks, eco packs, and bibs. We made a tote bag and I was pleased. The nontoxic fabric pens didn't bleed through the fabric, they're big enough for little hands, and are perfect for coloring. I did notice the markers had a faint odor but nothing to give us a headache. We received three markers, blue, pink, and yellow. I wish we had received either a brown or a green marker for the land. Otherwise, we were pleased and the seven year old and I had a great time making a bag together.
These products would be great for educators, church workers (there's a set of religious themed items), Girl or Boy Scouts, or parties. Of course, they're fun for a little one on one time with the kids too.
Our Finished Project
They have a selection of Free Coloring Pages to check out. Learn more about them on facebook.
Win It!
One person will receive a Colortime Bag and Fabric Markers.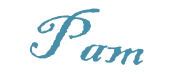 a Rafflecopter giveaway
<a href="http://rafl.es/enable-js">You need javascript enabled to see this giveaway</a>.