I am a classic shopper. Most of my clothing revolves around neutral colors. I add a few trendy pieces each season and mix things up with accessories like jewelry, shoes, and purses. Lately, due to sick kids and an ailing father, I have spent a lot of time in doctor's offices or at the hospital. Wanting to multitask, I thought what a wonderful idea it would be to take my computer with me. I wanted a stylish purse that was also big enough to slide my laptop into along with my other necessities. Although I have discovered that many of these places did not have Wi-Fi, when they did I wanted to have my computer handy. Being a thrifty person I wanted my bag to be reasonably priced.
Cents of Style began in early 2007, as founder, Courtney Brown, decided to take her love of fashion and bargain shopping and begin an accessories company. Cents of Style lives by two mottos. One, you do not have to spend a lot to look great, and two, when you look good, you feel good. Cents of Style is proud to offer stylish, fun and affordable products that will allow you to "accessorize your life."
I chose the Audrey handbag from the Cents of Style collection for my review. It's big enough to carry my laptop and charger when I turn the laptop sideways. I add the basics needed for any purse and I'm good to go. The Audrey has a zippered pouch on the bag that I use to store things I need to reach quickly, like my keys. The zippered pouch on the inside is great for storing my basic staples- hand sanitizer, headache meds, and a travel size package of tissue. I had room to slip a book into the mix too.
The tan and black color of the purse complements many different colors of clothing. It's nice to finally have a purse that matches my outfits. My daughter, a fan of big bags, likes it too. She carries her computer, a book, a water bottle, and a snack to work in the Audrey. I am usually a small purse kind of gal but this one has been extremely handy and looks chic as well.
Not only do they carry a selection of purses, they also have shoes, scarfs, jewelry, and hats. Everything you need for a trendy wardrobe. They're reasonably priced and they always offer free shipping! Sometimes when I plan to buy something online, shipping costs can be a deal breaker. I hate forking out a large processing/handling/ and shipping fee.
They're getting ready for Spring fashions so check out their clearance section to find some great deals.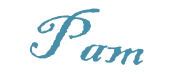 Win It!
One person will receive a Cents of Style Handbag.
a Rafflecopter giveaway
You need javascript enabled to see this giveaway.