The contest is closed. The winner is
My computer is an indispensable item in my household. I use it to store paperwork for my part time job. I type and store lesson plans for my World History class. I upload pictures of my kids from my camera and never remove them. Oh, and of course I use it for blogging. I have all sorts of blog related documents and schedules. Or I did until December. I picked up a virus which destroyed my laptop. Had I thought to back up any of my files, photos, or documents? Nope. Was I supremely annoyed I had to start over "from scratch?" Yes. This time I knew I would be prepared with my new Trend Micro SafeSync File Protection.
SafeSync backs up and syncs files between your computers and mobile devices. You can stream music and video to your smartphone, share photos with friends on your tablet, or just play it safe and keep secure backups of your most important memories on all your devices.
Now I can back up my files safely with 256-bit AES Bank level encryption during file transfer and secure cloud when at rest. While I'm not a "techie," this sounds like a high enough security level to keep them away from the bad guys. The best part? They're backed up online so I never have to worry about losing another file. Although, seriously, I don't know why anyone would want a file entitled "January Review List."
My kids have a bad habit of trying to add memory space to the computer by deleting any files they don't think is "important." It doesn't matter if it sounds important with a title like "Biology Term Paper." Delete. Thankfully, the Rollback feature on SafeSync allows us to Roll back changes, restore deleted files, and undo mistakes.
For those of us who have to share files with friends or use social networking sites, SafeSync send links to any files and then allows them to be removed at anytime. I can keep sharing secure by adding passwords or expiration dates, and disable the link when you're finished! I'm hoping the kids don't discover that feature anytime soon.
SafeSync lets me choose the amount of space I need with a 20GB, 50 GB, or 100 GB option. I can access my files from my computer, on SafeSync.com, or on a smartphone (if I had one.) I'm looking forward to spending the next year not worrying about having to recover a term paper or a blog list. If only I could remember my passwords as easily as SafeSync works!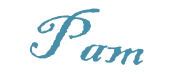 Win It!
One person will receive a SafeSync download.
a Rafflecopter giveaway
You need javascript enabled to see this giveaway.