The contest is closed. The winner is
Some of you may remember when I hurt my neck playing air guitar (yes, seriously) on a road trip to UGA. We were traveling to pick up our daughter, it was late, and I was trying to stay awake. Although we don't travel nearly as much as we used to, we still have to make day trips to neighboring cities two or three hours away. Since the air guitar incident whenever I try to take a short nap during our travels I wake to a sore neck. Ugh. It takes days of popping and cracking for my neck to feel normal again.
The Sunshine Ergonomic Travel Neck Pillow has made traveling much more comfortable for me.
The Ergonomic pillow provides the right support for the head allowing the user to nap in a comfortable but healthy posture during a long flight or car ride. It is also perfect choice for use in a recliner chair. With the help of such a travel pillow, your head won't sleep sideways, and you won't wake up with a painful neck or a stiff neck.
As soon as this arrived, I tested it on a car trip. I was able to lean my head back and be comfortable, not cramped. It feels so relaxing that I am able to drift into peaceful slumber (if the kids aren't talking loudly) and wake up feeling refreshed. Usually I wake up slumped into some weird position with my neck making it clear how foolish I have been. The strap which is attached to be pillow can be slipped over the back of the car seat keeping it in place during the entire trip.
When my son first saw this he told me it reminded me of a tooth and asked me why it was designed like this. "Our neck pillow is firm at the head area so that you get strong head support and it is narrower and softer at the cervical area. The enlarged end portion of the pillow legs provides chin support to prevent head-nodding while you rest or nap. The zipper opening allows for easy adding or removing of stuffing for self-adjusting the firmness or softness that is comfortable for you."
For those of you who rarely travel, this pillow can be used at home. I suffer from TMJ. People (my dentist, my kids, friends) constantly ask me what that "popping" noise is. Everyone-except my dentist- was surprised to discover it was my jaw making creaking sounds. Wearing this while working on my computer or reading in bed supports my neck, helps with good posture, and eases the stain on my jaw. Plus, it's just comfortable to wear.
The Sunshine Ergonomic Travel Neck Pillow comes in small, medium, and large sizes and a variety of snazzy designs and colors. They make a variety of other products including scented lavender neck pillows, microwavable neck warmers, and Shoulder Pain Relief Pads. I wish we had one of those when my husband pulled a muscle in his shoulder and spent a few weeks in considerable pain. Want to try your own neck pillow? Check out the selection here.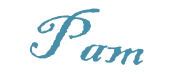 Win It!
One person will receive a Sunshine Ergonomic Travel Neck Pillow.
a Rafflecopter giveaway
You need javascript enabled to see this giveaway.