The contest is closed. The winner is
In typical June Cleaver fashion I love to dress up in my heels and pearls and clean my house everyday. Or not. I don't have a set of pearls and if I wore heels to clean I'd probably slip and break a limb. While I do straighten my house everyday, the idea of having to dust daily gives me the heebee jeebies. Dusting is discouraging. I dust, walk away, come back ten minutes later and find my clean surface isn't so clean anymore. Added to the fact that I have all kinds of intricately designed furniture and lamps which say, "Here dust! Hide here! She won't be able to reach you!"
I tested the Swiffer 360 Duster to see if I could combat this. It promised that it featured thousands of deep-cleaning fibers that help reduce allergens*. Designed specifically to clean dirt in grooves and crevices, it traps and locks dust and allergens better than a feather duster. Beginning with the two objects in my home that catch the most dust, I went to work. I can never get the crevices in this lamp clean no matter how hard I try.
My nemesis the lamp
With the Swiffer 360 Duster I went on a light fixture cleaning spree. I cleaned the fan blades, the lamp, the chandelier and some assorted dust bunnies I found on the ceiling. Check out the dust it picked up:
While I was in "cleaning mode," I tried more products from Swiffer, including the Swiffer Wet Jet and the Swiffer Sweeper. I've never made a secret of the fact that sweeping and mopping are my two most despised chores. I've tried to fork them over to the kids and/or guilt my husband into doing them with no success. Hints of "Boy, the floor sure needs to be swept" go unheeded. I finally discovered why I hated it so much. I have wood floors throughout my home. The traditional mop and broom were pushing the dirt around the floor without removing it.
The Swiffer Wet Jet is specially formulated to break up & dissolve tough messes, lifting them off the floor so the thick WetJet pad can trap & lock them away. It's easy to assemble too. I had it together in three minutes flat. It does need four AA batteries which aren't included. Once I had the Wet Jet assembled, I tried mopping my kitchen floor. I had no luck and couldn't discover why it was not removing the dirt. My batteries turned out to be weak. Once I replaced them, I was off to the races, so to speak, removing suspicious dirt stains from the entire area.
The Swiffer Sweeper is so much better than a traditional broom. It can be used with both wet and dry clothes and traps dirt and hair instead of dragging them to other parts of the room. The 360 degree swivel head means it can reach into tight spaces and turn corners.
Swiffer is sponsoring the HD clean challenge contest with celebrity designer Angelo Surmelison on Facebook. Consumers were invited to post photos of their picture-perfect rooms on Swiffer's Facebook page and now Surmelis is
helping to select the top 10 rooms based on creativity, enthusiasm and the best depiction of a clean room. The design guru will also select a grand-prize winner who will receive a surprise home visit from Surmelis as well as the chance to show off their picture-perfect room! Go take a look at the rooms and vote for your favorite.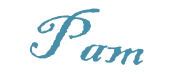 Win It!
One person will receive a Swiffer 360 Duster.
a Rafflecopter giveaway
You need javascript enabled to see this giveaway.