The contest is closed. The winner is
Little girls want to be just like their moms (until they become teenagers and don't.) With cold, dark winter evenings making it difficult to do things together outside, why not have a mother-daughter night with manis and pedis? Since most of us aren't keen on having chemicals soaked into our kids skin, Piggy Paint has developed a line of natural, nontoxic, odorless nail polish. We tried the Mistle Toes (clever!) Gift Set with Red, Green, and clear polish.
Piggy Paint makes a ton (well, 18) of creative colors. None of that boring stuff I had when I was a kid. The names are fun too-Ice Cream Dream, Dragons Tears, Mac-N-Cheese please. I noticed they also had two exciting (for me) paints-Puppy Paint and Spirit Paint. Puppy Paint is just that-a nontoxic nail polish which can be used on the family dog. I know as many times as the girls painted my in-law's dog, he would have been happy to have had Puppy Paint used on him.
Spirit Paint is a collection of paint that matches the colors of 13 college teams. They're mostly Southern teams but I live in Georgia and was thrilled to see The Georgia collection!
The hypoallergenic formula dries to a hard, durable finish that can easily be removed with their eco-friendly, low odor Piggy Paint nail polish remover. It is free of formaldehyde, toluene, phthalates, biphenyl A, ethyl acetate and acetone. That's good because I've noticed that little fingers find their way to mouths pretty easily.
Thanks to Piggy Paint all the girls in the family and our unfortunate dog will have stylish nails this winter.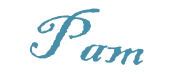 Win It!
One person will receive a $15 Piggy Paint Gift Certificate.
a Rafflecopter giveaway
You need javascript enabled to see this giveaway.