The contest is closed. The winner is
I am always encouraging my kids to eat fruit. It's a struggle to find fresh fruit they like. If I couldn't tempt them with fresh fruit, why not try something different?
Funky Monkey Snacks is advertised as "the fruit that crunches." It contains 3 servings of fruit per serving and comes in seven "snacklicious" flavors: Applemon, Bananamon, MangOJ, Pink Pineapple, Purple Funk, JiveALime, and Carnaval Mix.
I like dried fruit but do not eat it often because of the calories. I wondered what the difference was between these snacks and regular dried fruit. Funky Monkey quickly freeze dries their fruits to maintain the nutrients. They don't contain added sugar and are certified organic.
Another plus for our family is all Funky Monkey Snacks contain no gluten, wheat, dairy, peanut and tree nut, meaning they are an excellent option for people with food allergies or celiac disease. In fact, Kids with Food Allergies, Inc. recently named Funky Monkey Snacks in its 2010 list of Allergy Friendly Foods for Kids.
They are also an easy option to pack for snacks in gym bags or (if your kids are younger) diaper bags. My favorite was the MangoOJ, a refreshing combo of Mango and Orange. These are an excellent option to real fruit and a healthy alternative to chips.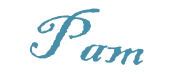 Win It!
One person will receive a selection of Funky Monkey Snacks.
a Rafflecopter giveaway
You need javascript enabled to see this giveaway.