The contest is closed. The winner is
We have a lot of strange injuries in our family. I am probably the only person who could have sprained her ankle on the way to play tennis. Or my daughter who broke her wrist in a karate tournament. My husband has been hit more times than he cares to admit by baseballs, horseshoes, footballs, or other objects when he plays games with our son. In other words, we have lots of aches and pains. We've tried all sorts of cures. Heating pads, ice packs, over the counter relief but I had never thought of trying a topical pain reliever.
Recently I have been having severe pain in my neck. It radiates up into my jaw and down into my back. I had been taking over the counter pain relievers but it persisted. After several weeks of pain, I broke down and asked my friend, a PA who works in a Orthopedic Center, for advice. She gave me some advice she said "would help some." Great. Finally, I tried the BenGay Pain Relief + Massage Gel I had received.
This gel contains massaging nubs to rub in the pain reliever and a no mess applicator to control the flow. I was worried about the smell. I didn't want to be out in public with people saying, "Hey, who's wearing the pain reliever?" I was relieved to discover the smell would disappear after a few minutes. When the gel is applied it felt (to me) like a burning sensation. It wasn't painful but the sensation lasted for several minutes. However, the BenGay helped! Talk about relief. I was able to forget the constant pain for a couple of hours. Unfortunately, the pain did come back but I applied some more Bengay.
A couple of warnings here: Bengay can not be used with heating pads or oral pain relievers. Also, don't get it to close to your eyes or nose. I accidentally got it close to my eyes and spent the next few minutes with watering eyes.
I also tried the BENGAY® cold therapy Menthol Pain Relieving Gel with PRO-COOL™ technology.

For years, healthcare professionals have relied on cooling active ingredients to ease muscle and joint pain. Now the maker of BENGAY® brings the powerful, scientifically formulated intensity of cold therapy directly to you to provide deep penetrating, long-lasting relief for your unique pain, whenever it strikes.
This the same technology used by chiropractors and physical therapists. I had my doubts about this being fast acting but was pleasantly surprised to find it was. It dries quickly and has a vanishing smell. Within three minutes I could tell a difference in my pain level.
I will definitely be keeping this in our medicine cabinet. Plus, I found a coupon to make it an even better bargain.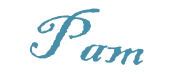 a Rafflecopter giveaway
You need javascript enabled to see this giveaway.