The contest is closed. The winner is
I have been a fan of Anthony Bourdain for several years. My son began watching the show on The Travel Channel and I discovered that he was learning about other cultures, countries and geography. I had no problems with him learning from a TV show he enjoyed.
On January 24th Gaiam will be releasing the two disc set Anthony Bourdain: No Reservations, Collection Six- Part Two, featuring several "helpings" of Anthony as he travels the world.
In this collection of the Emmy-winning series, Anthony Bourdain continues to traverse the globe and discover other people and cultures through their cuisines. From chowing down on ox tails in Madrid during the World Cup to sampling Pakistani dishes and skiing indoors in Dubai, Tony always finds the new and exciting in every destination he travels to.
This DVD set began a little slowly for me with Where It All Began , a walk down memory lane. In this section Anthony's friends, mom, and coworkers share their thoughts on Anthony. He adds his own memories of these times and how surprised he is he became famous. After a while of waiting for the "action" to begin I wanted to say, "Quit talking, Anthony, and start traveling!"
Once the action began the entire family was interested. He began his journey in Liberia, explaining the history of the country and moving to current events. He shares dishes with the locals and brings their plight to life. From there he moves on Dubai, then Rome and Madrid. I enjoy how he weaves the everyday stories of people's lives and their culture while preserving their dignity and respect. Some of the dishes he tastes do not look appealing to me but it's interesting to see the heritage behind the meals.
Disc two contains his travels to Kerala, India, Paris, and Beirut. Two bonus features are included on this disc as well, What Were We Thinking (100th Episode) and the Making of India. The discs are rated PG but are so educational and informative I believe they could easily be used with preteens for a learning experience.
Anthony Bourdain: No Reservations Collection Six Part 2 is available on Amazon.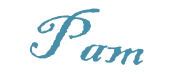 a Rafflecopter giveaway
You need javascript enabled to see this giveaway.