The contest is closed. The winners are
Before I had kids I had a "designer" Christmas tree. Each year I chose a theme and decorated a tree that probably didn't rival a fancy designer tree. When we had guests they would remark on how lovely my tree was. This changed when I had my first child. I've spent years hanging ornaments out of reach of little grubby hands. As for the "designer" look, it's been replaced with the "kid friendly" look, covered with homemade ornaments made by the kids.
Two years ago the unthinkable happened and almost all of my ornaments were destroyed. I had collected a personal ornament each year for the tree. All gone. I've begun slowly trying to rebuild my ornament collection with ornaments having special meaning for us. This Christmas season I was able to create my own personalized ornament at Zazzle.
Using my own picture (or whatever I wanted) and text, I designed this ornament for my tree. I chose the premium square style but they're also available in seven styles including ceramic and a premium round design.
I thought about using a picture of our pets but decided to go with a picture of the kids, much to their disgust.
Making the ornament was a simple process and took about five minutes. It wouldn't have taken as long if my computer had not been running slowly. I chose a style I wanted, uploaded a photo from my computer, added the text, and clicked complete. Easy peasy. The checkout process was quick and painless and my ornament was delivered in less than a week. (I'm not sure if it would take longer to ship the closer it gets to Christmas.) It came wrapped in a bag suitable for gift giving. I think these would be great to make as a keepsake for each kid. Add their picture and the year and then let them see how much they've changed over the years Yes, I get sentimental when I look at the kids and how they've grown!
I've got the ornament hanging on our tree out of reach of the nosy kitten who feels it is her duty to knock off every ornament. On a side note, my ornament is made of metal and doesn't break when it gets knocked off the tree. I'll be adding to my collection but this one is a great start!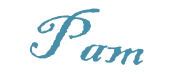 Two people will win a custom ornament from Zazzle.