The contest is closed. The winner is
I've made no secret of trying to find shortcuts for cooking and easy meal ideas during the Holiday Season. November and December are my busiest months of the year. I do like to have home cooked meals for my family. As my daughter is quick to remind me, "It has been scientifically proven that families who eat meals together have kids who are less likely to get into trouble." I have noticed, however, this theory is not applicable when she wants to do something with her friends.
One dish the entire family can agree on is chicken nuggets. These tasty, versatile little nuggets can be eaten plain or dressed up in salads or other dishes. We tried a new (to me) brand this season–Weaver.
The tradition of great tasting Weaver chicken was started more than 70 years ago by Victor F. Weaver. Victor was a true American entrepreneur. Over the years, the Weaver brand developed a reputation for high quality chicken. The Weaver line expanded to include frozen breaded boneless chicken, croquettes, wings, and other prepared items. Premium quality products and attractive packaging drove sales in the sixties and seventies. As a part of Tyson Foods, Weaver chicken continues the tradition of Victor Weaver, bringing delicious, wholesome products to your family's dinner table.

These nuggets are reasonably priced too. I found a 26 ounce bag of these for $4.00 at Dollar General Mart. They're also available at Walmart Super Centers. Want to turn these into a portable meal on the run to avoid stopping for fast food? Make a Chicken nugget wrap using the nuggets, lettuce, shredded cheese and a touch of mayo.
Want something different for dinner? Layer the chicken nuggets in a pan and cover with spaghetti sauce. Sprinkle shredded Parmesan and Mozzarella Cheese and Italian Seasoning over the nuggets. Boom! Easy Chicken Parmesan. Of course, serving chicken nuggets with a side dish of macaroni and cheese or cole slaw is easy too. This is another staple I'll be adding to our winter menu.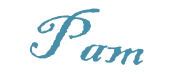 Win It!
Win 2 coupons for a free bag of Weaver Chicken Nuggets.
a Rafflecopter giveaway
You need javascript enabled to see this giveaway.