The contest is closed. The winner is
It's a traveler's nightmare. Small bugs that hide themselves in your suitcases and travel into your home, infesting the house. Until a few years ago I never worried about bedbugs. Then my husband, a frequent traveler, began staying at a nice motel in a major city. When he would return at the end of the week he would toss his suitcase on the bed. Unfortunately, he brought some unexpected visitors.
Because I was severely allergic to bedbugs we caught the problem in the early stages. Our pest control service, owned by a very nice man, used us as his "test control" case since we were regular customers and he was seeing a major resurgence of bedbugs among travelers. (Otherwise bedbug treatment from an exterminator is around $3000). The cost still wasn't cheap since I replaced our mattress and box springs and had to throw away everything stored under my bed.
I decided to be safe rather than sorry. Whenever I travel I carry (and use) Pronto Plus Travel Size. It doesn't have a chemical odor and can be used where ever I go. Pronto Plus household spray effectively kills bedbugs, bedbug eggs, dust mites, lice, ticks and fleas that might have gotten on couches, beds or other non-washable items in your home.
Pronto Plus® uses the active ingredients 3-phenoxybenzyl-(1RS, 23RS,21RS,23SR)-2, 2-dimethyl-3-(2-methylprop-1-enyl) cyclopropanecarboxylate, also known as Phenothrin, and N-Octyl2bicycloheptene dicarboximide. Phenothrin is a natural occurring pesticide that can be harvested from the chrysanthemum plant. The chemical works by entering the nervous system of the bedbug and paralyzing it a few minutes after the application.
Enzymes within the insect have the ability to detoxify the Phenothrin over time, which is why most bedbug treatments fall short and are ineffective. Pronto Plus'® second active ingredient, N-Octyl 2 bicycloheptene dicarboximide, comes into play to prevent the detoxification of the spray. This chemical synthesizes with the Phenothrin, and increases its potency, giving Pronto Plus® the ability to effectively kill bedbugs.
Since that horrible experience I learned how to prevent bedbug infestations. Here's some tips to help you:
1. Check out your room before you bring in your luggage. I always check the bed for signs of dried blood or for the nasty little critters themselves.
2. Move to another room—or hotel. Do not take the room on either side of the infested room or the room above or below it.
3. Put your luggage on a luggage rack. Don't set it on the bed, the floor, or on any chairs or couches in the room.
4. Wash or dry clean clothes back home. Use hot water. I always take the clothes straight to the washer and drier. The rest stay in the garage until I am ready to wash them.
5. Spray your suitcases with Pronto Plus® just to be sure that bedbugs aren't lurking in the edges and seams.
Traveling? Get a coupon for Pronto Plus. Pronto Plus® household spray can be found in both the first aid and household aisles of your favorite stores, including Walmart, Walgreens, Rite Aid, Kroger, and Bed, Bath, and Beyond and is available in a 10-ounce container or a 3-ounce travel size.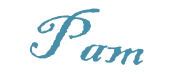 Win It!
One person will receive Pronto Plus. (Take it on your next trip!)

a Rafflecopter giveaway
<a href="http://rafl.es/enable-js">You need javascript enabled to see this giveaway</a>.