The contest is closed. The winner is
The original Ice Age movie was a hit with our family. My favorite part was Sid happily singing, "Hey, now, what's that sound? All the mammoths are in the ground." We giggled our way through Ice Age 2 so I was glad to learn Ice Age had a new twist with Ice Age: A Mammoth Christmas Special.
When Sid accidentally destroys Manny's heirloom Christmas rock and ends up on Santa's naughty list he leads a hilarious quest to the North Pole to make things right and ends up making things much worse. Now its up to Manny and his prehistoric posse to band together and save Christmas.
As with any Ice Age movie, all of our favorite characters return. Scrat is still chasing his elusive acorn and having misadventures. Sid is still his usual bumbling self as he fumbles his way through the North Pole with Peaches, Eddie and Crash. The only disappointment is the DVD is only twenty six minutes long. I would have loved to have a full length feature film of their Christmas adventures.
Included on the DVD is a music video of the mini-sloths singing "Swingin' Jingle Bells" (which got stuck in my head) and a clip from Ice Age: Continental Drift. It's funny enough we didn't mind sitting down and watching it with the kids. Released on November 26th, this DVD is available from Fox.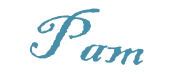 Win It!
One person will receive a copy of Ice Age: A Mammoth Christmas Special.
a Rafflecopter giveaway
You need javascript enabled to see this giveaway.