The contest is closed. The winner is
The past two weeks have not caused me to have any computer love. I spent most of the time trying no to pull my hair out in frustration. After a virus completely fried my laptop making it unable to be repaired, I realized I had lost all my files, my photos, and my Microsoft 2010 Home and Business. I was upset that I hadn't backed up my files or saved my photos to disc, but I knew the one program I would miss most was my Microsoft Home and Office.
The kids use Powerpoint for presentations they have to make at school, my husband uses Excel for work, and I use it…for everything else. I am an organizer and like to make lists and spreadsheets. My kids complain I have a list for everything! When I found out Microsoft Home and Office had a bunch of free Holiday templates to make my life easier and allow me to plan to my heart's content, I had to check them out.
I love to make sweet treats for friends and relatives (sneaking some for myself too) but I've had a problem locating my recipes. Sheesh! I have one book that I use with my favorites and it has been misplaced. When I find it again I'm going to convert my recipes to the One Note recipe notebook. I'll have all my recipes digitally cataloged in one place. Ha! I won't be able to lose them.
My dad loves to send Christmas cards. He can easily send out 100 or more to far flung friends and relatives. When I say he loves to send Christmas cards what I mean is he likes to have me make a list of people who need cards, sign the cards, address the envelopes, and send them. This
Christmas Card list from Office.com will make my life easier. I'll have their addresses recorded since each year he keeps the list and loses it, leaving me scrambling to find the addresses. They've got templates of cards I can print too, saving me a trip to the store when he runs out of cards.
They have a gift tag template too for those times he wants presents wrapped and doesn't have all the necessary supplies.
One thing my kids especially hate about the holidays is my strict budget. I have amounts assigned for everyone in the family and I stick too it much to their disgust. They were disappointed to learn Microsoft has an Excel 2010 Budget Spreadsheet to help me keep track of my purchases. This year I'm armed with visible online proof! I also noted Microsoft has a college budget spreadsheet I'm going to pass on to my daughter after the holidays.
My list making options are endless thanks to Microsoft Office and Business. I feel more organized already!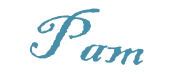 Win It!
One person will receive a download of Microsoft Home and Office 2010.
a Rafflecopter giveaway
You need javascript enabled to see this giveaway.