The contest is closed. The winner is
On item I couldn't live without is my printer. I use it for everything- scanning and uploading work for my part time job, printing tests and homework assignments for my 9th grade World History class I teach, and –my personal favorite–printing coupons. The kids use it for printing reports, homework assignments, and goofy photos of themselves and friends.
I thought I was utilizing my printer to the fullest until I discovered HP Inkology At Home. I received an HP gift pack including items that could be downloaded at home with one click. Need something to keep the kids occupied while trying to wrap gifts? Download the Disney coloring book. Want to impress friends with a new dish? Download the Holiday recipes shared by Epicurious. (My advice: try the Rosemary and Garlic roasted potatoes.)
As a busy woman (and who isn't busy these days?), I actively search for ways to simplify my life. Strangely, I had never thought, "Why don't I print some labels?" A small light bulb went off over my head when I saw my customized address labels and another blank label sheet. Added to this was outbound labels for packages (perfect for those presents I have to send via UPS), and gift tags. Those arrived at the right moment! I was searching for gift tags so I could wrap presents.
The HP Facebook page has even more time saving ideas.
One of the most fun parts of my package the extras for my blog. The "Follow Us on Twitter" and "Like Us on Facebook" signs are laminated and can have my information written on them in sharpie. I'm loving the QR code stickers which can direct people to my blog when scanned. I'm imaging all the places I could put these. I wonder how annoyed my husband would be if I put these up at his workplace and told him he should require everyone to visit me? I'm guessing he would tell me no.
The blogger's editorial calendar will be a big help too. I have a spreadsheet I use to keep track of everything but having a "to do" list in sight at all times would be a big help.
The downside of this? I use bunches of ink. Thankfully, HP has supplied me with a $50 gift card to purchase ink online. Yes!
Win It!
Thanks to HP, one lucky reader will receive a $50 HP gift card to purchase ink online.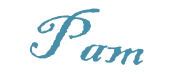 a Rafflecopter giveaway
You need javascript enabled to see this giveaway.