The contest is closed. The winner is
As a teacher I am all about promoting reading. My children had a huge collection of Caldecott Metal winning books that I often shared in my classroom. For those unfamiliar with the Caldecott Metal is is given to the artist of the most distinguished American picture book for children published that year. Begun in 1937, only seventy four books have been awarded this honor.
Sometimes I am not available to read books but want to share them with a child or classroom. Scholastic has made it easy for me with their new Caldecott Favorites Featuring the Snowy Day 3 Pack DVD Set. With twenty three stories on this set, the kids can read along with the words on the bottom of the screen, improving word recognition.
The pictures are vivid with the quality I would expect in a Caldecott award winning story. These stories are designed for the younger set and are great for any children toddler age to around second grade. The three dvds are divided into the following stories:
Antarctic Antics
o Antarctic Antics
o Bear Snores On
o In the Small, Small Pond
o Bark, George
Our personal favorite in this episode is Bear Snores On. I don't know why but we have always loved that story. Volume two contains The Ezra Jack Keats Collection, including another personal favorite- The Snowy Day.
o The Snowy Day
o Peter's Chair
o Whistle for Willie
o Pet Show!
The Make Way for Ducklings volume celebrates animal stories. I think my kids know all of these by heart.
o Make Way for Ducklings
o The Ugly Duckling
o The Story About Ping
o Angus and the Ducks
The DVD set has a running time of 199 minutes. The Caldecott Favorites would be a perfect addition to any little one's video collection and will provide an introduction to great literature.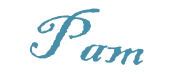 Win It!
One person will receive a copy of Scholastic's Caldecott Favorites Featuring The Snowy Day.
a Rafflecopter giveaway
You need javascript enabled to see this giveaway.