The contest is closed. The winner is
Scholastic makes some of my favorite children's educational DVDs. I'm all about promoting literacy and my motto has always been, "Whatever it takes to get kids interested in books." My son was a reluctant reader. I spent time plying him with books on tape or DVDs of his favorite stories and it worked. Slowly, but surely, he became more interested in reading. While he will never be a huge reading fan, he's began picking up books on his own. That's all that matters to me. Scholastic's latest DVD, Giving Thanks…and more stories to celebrate American Heritage features four stories designed for children four to eight to learn more about our heritage. I read these stories to my first graders when I taught elementary school. It's fun to be able to see them on video, adding a whole new dimension to learning.
GIVING THANKS (Written and narrated by Chief Jake Swamp, illustrated by Erwin Printup Jr.) Known as the Thanksgiving Address, this Native American good morning message is based on the belief that the natural world is a precious and rare gift – from the moon and the stars to the tiniest blade of grass.
HIAWATHA (By Henry Wadsworth Longfellow, illustrated by Susan Jeffers) Hiawatha's boyhood is gracefully brought to life against a background of authentic Native American music in this excerpt from Longfellow's classic poem.
THE PILGRIMS OF PLIMOTH (Written and illustrated by Marcia Sewall) The arrival of the Pilgrims in the new world is chronicled in this dramatic reenactment of their daily activities during those first trying years in the colony they called Plimoth.
LINCOLN AND DOUGLASS: AN AMERICAN FRIENDSHIP (By Nikki Giovanni, illustrated by Bryan Collier, narrated by Danny Glover) The story of an unusual, historic friendship between two great American leaders – Abraham Lincoln and Frederick Douglass.
These stories include the words along the bottom for kids to read along and a bonus interview with Lincoln and Douglass: An American Friendship Author Nikki Giovanni. Any stocking stuffer that promotes reading and keeps the kids entertained is a winner in my book.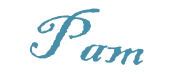 Win It!
One person will receive a Scholastic Giving Thanks DVD.
a Rafflecopter giveaway
You need javascript enabled to see this giveaway.