The contest is closed. The winner is
Isn't it interesting to see how the other half lives? The Real Housewives of Orange County gives us a glimpse into the world of modern, upscale (notice that doesn't always mean classy) housewives Vicki, Jo, Tammy, Lauri and Jeana. These ladies have so many petty jealousies and clashes it's hard to see any friendships evolving. I've decided my life may not be as glamorous but it's more peaceful! The season 2 set includes all the episodes from the second season, never before aired footage and the reunion special. There are 3 discs with a running time of 7 hours and fifty three minutes.
Another release from A&E for guilty pleasure viewing is The Real Housewives of New York City Season 2. On four discs, this volume contains twelve episodes, The Reunion Special episodes 1 & 2, plus never before aired footage. There's plenty of tension and drama as the ladies compete with each other and try to live up to the challenges of motherhood, careers, and their social life. I think my daughter has her heart set on visiting New York after seeing these episodes. With a total running time of eleven hours and fifteen minutes (plus the extra scenes), these women kept us entertained, amused, and (sometimes0 dismayed with the events in their lives.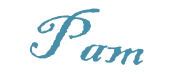 Win It!
One person will win their choice of The Real Housewives of New York City Season 2 or The Real Housewives of Orange County Season 2.
a Rafflecopter giveaway
You need javascript enabled to see this giveaway.