The contest is closed. The winner is
During the holiday season I seem to pack on a few pounds. There is so many tempting snacks I only have once a year. When asked to bring treats for holiday parties, I bake up a fattening dessert. This year, in light of my husband's recent health problems and subsequent loss of a lot of weight, I decided to try something new-healthier snacks for the holidays. On the other hand, I didn't want to show up at holiday events with tasteless "good for you" treats. I'd probably never be invited back! I could imagine the comments, "Pam, what is this?"
Instead I am taking snacks made with Old London Melba Toasts and Snacks. The Old London story began in 1897 when a famous opera singer, Miss Nellie Melba, began worrying about her figure. She believed her bread was too thick and sent it back to the kitchen. There the chef made it into a thin slice and named it in her honor. Today Old London has expanded to carry over 20 flavors of authentic, original, crunchy taste sensations in Rounds and Toasts.
The Melba Snacks are perfectly suited to make snacks. These crunchy, single sized bites in sea salt flavor provide a delicious texture when paired with our homemade pimento cheese. For a added bite, we made small roast beef bites to pair with the Spicy 3 Pepper snacks.
For party trays, we made several recipes using the Melba Toast. These look like a small piece of flat bread and can be used in place of sandwiches. Our favorite variety was the rosemary and olive oil. I was pleased when people liked the snacks I brought and didn't complain (too much!) of how much they missed my fattening desserts. Although they did ask if I could bring both dishes in the future. Hmmm….maybe I have made my life harder?
Here's a simple recipe for Bruschetta Stacks:
8 ripe plum tomatoes, seeded and diced
1/4 cup each, coarsely chopped fresh basil and finely chopped fresh parsley
1 tbsp each fresh olive oil, lemon juice and chopped onion
10 Melba Toast Classic
Mix tomatoes, basil, parsley, olive oil, lemon juice and onion. Spoon over garlic toasts.
Or try the Monterey Shrimp:
7-10 shrimp, fully cooked (41-50 count), roughly cut up
1/4 Cup Light Sour Cream
1 Tablespoon green onion (green part only) or chives – to taste
1/4 Cup Artichoke heart (from a jar) well drained and finely chopped
Mix the above ingredients and spoon onto Sesame Melba Snacks. Can add Fresh Lemon Zest or Minced Garlic to taste for added flare. Keep chilled until ready to eat.
Check out their facebook page to learn more and keep up with the latest buzz.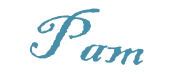 Win it!
One person will receive Old London Snacks.