The contest is closed. The winner is
It's almost Winter time and I have a serious case of the "Winter time blues." I stand at the door of my closet and look at my wardrobe thinking, "I have nothing to wear!" Of course that's not true. I have things to wear but I want something stylish, something festive, something that doesn't scream "Mom Wardrobe."
I've felt super chic since receiving this Roundabout Cardi in Ginger Spice from DownEast Basics. It's made of a rayon and spandex mix and feels super soft and comfy. It's versatile too. I can dress it down with jeans, wear it work with khakis, and wear it to church, events, or where ever with a skirt. Since the girls are bad about grabbing one of my outfits if it looks stylish (the one good thing about having a frumpy mom wardrobe is the kids don't borrow things), I have it hidden under some other sweaters in my closet. I grab it when I know they are not in my bedroom.
DownEast Basics has all sorts of clothing and accessories for the stylish woman. I wonder if I could convince my hubby I really need this coat to make it through the cold winter months? Of course, I'd have to sleep with it and wear it constantly to keep the girls away.
Since my daughter has taken to wearing scarfs with all her outfits, I know she would be thrilled to find this in her stocking on Christmas morning.
They have reasonable prices and they're having an exclusive online sale right now! You can take 40% off all dresses and skirts with the code DRESSUP40. I only hope my daughter doesn't see this one. She'll be picking out a whole new wardrobe!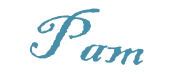 Win It!
One person will receive a DownEast Basics sweater.
a Rafflecopter giveaway
You need javascript enabled to see this giveaway.