The contest is closed. The winner is
It's almost New Year's Eve and everyone is probably planning a more exciting evening than me. Yes, I am the boring person who stays home and watches the ball drop with my children. Sometimes if things get really cranking, we will visit friends, order pizza, and let all the kids watch the ball drop. Fast times, that's us.
For anyone planning a more substantial evening, headache relief the next morning might be in order. Anacin provides relief with aspirin and caffeine. Long ago one of my friends (who is a nurse) told me if I would take my pain reliever with a soft drink, it would relieve my headache faster. I was skeptical but I started doing this. Anacin contains 32 mg of caffeine, or approximately as much caffeine as in a cup of coffee.
Caffeine additives make pain-relievers 40% more effective in treating headaches. Caffeine also helps the body absorb headache medications more quickly, bringing faster relief. Hey, anything that provides relief faster is good with me. Thank goodness my Anacin arrived when it did because I got to test it out when I had a virus. Believe me, I would have rather stashed the bottle in my husband's car than had a virus. I felt bad the entire time I had a virus but the pills did help my horrid headache as long as I didn't try to sit up.
Anacin® temporarily relieves minor aches and pains due to headache, muscular aches, menstrual cramps, the common cold, backache, toothache and minor pain of arthritis.
Anacin also makes an aspirin free formula that's good for people like my daughter who has asthma and can't take pain killers containing aspirin. Anacin can be purchased at drug stores, major retailers, and most grocery stores.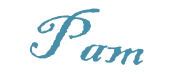 Win It!
One person will win Anacin Products.
a Rafflecopter giveaway
You need javascript enabled to see this giveaway.