The contest is closed. The winner is
What says holidays better than adorable stuffed animals? My kids have received many a cute, cuddly animal under the tree. As for books, my kids go ahead an include one they want in their Christmas list. That's the peril of having a mom who is a teacher and spends her time pushing literacy. I couldn't think of a better combination than Hallmark's Interactive Storybooks and Story Buddies. There's five adorable Story Buddies, Jingle the Puppy, Abigail the Rabbit, Watson the Raccoon, Cooper the Bear, and Bigsby the "shy guy." Each of the Story Buddies have a set of three books available for purchase. With each book, the Story Buddy is able to say more. One book is included with the purchase of each Story Buddy.
Is this not the most adorable little bear?
How does the Story Buddy work? Press the Story Buddy's ear to begin and read the story aloud in a quiet place. When you see the highlighted phrases in the book speak in a clear voice. The Story Buddy chimes in with several different sounds throughout the book.
Jingle the puppy has his own Christmas special coming to Hallmark this season.
You can have even more fun with the free Apps for Ipad & Iphone available each buddy. Watch the narrated story or record it with your own voice and play free interactive games. I can't think of anything more special than reading a book with the kids while they cuddle up with their favorite toy. It's a relaxing way to end the evening and spend snuggle time with the kids.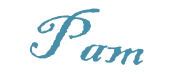 Win It!
One person will receive an Interactive Story Buddy and Story book.