The contest is closed. The winner is
Although we don't travel as much for the holidays now, for years we had various excursions and trips to visit family in other states. I'd pack the kids and we'd start on our way. I wouldn't remember I had forgotten to give them motion sickness medicine until I heard, "Mom, I'm sick!" followed by various lorching sounds. Naturally no one could stand to be outdone and soon I had barfing kids all over my backseat. Yep, nothing says holidays like sick children. I learned to keep a supply of wet wipes in my trunk for these occasions. Using wet wipes was a problem because they were small. I had to have a large box to clean up the mess.
Anti Monkey Butt Safari Towels are a quick solution for our needs. (Although I thought as the kids got older they wouldn't get sick as often. As usual I was wrong.) These towels are a large 14′ by 24′ size and pretty thick and sturdy. The recommended uses are for quick showers when camping, hunting, fishing, cycling, or anything else that gets you hot and sweaty away from home. I think being clammy and stinky away from home qualifies too!
The towels come in packs of three (or for families like mine) the Safari pack with 18 towels. I added these to my trunk along with my supply of plastic bags to hand over when needed. One recommendation with these towels: once they are open they tend to dry out quickly because it is hard to get the package to stay closed. I keep the original package sealed inside a plastic bag to extend their lifespan.
Anti Monkey Butt Safari Towels can be purchased online or at Ace Hardware, Northern Tool and Equipment or Sportsman's Warehouse.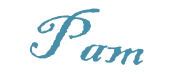 Win It!
One reader will win a package of Anti-Monkey Butt Safari Towels.
a Rafflecopter giveaway
You need javascript enabled to see this giveaway.