The contest is closed. The winner is
When it comes to playing video games, my kids excel. Not me. I stink. If it's a cooperative game where players have to work together, my kids do not want me on their teams. I wanted a game we could all have fun with but usually can't find one. The kids, of course, can find all sorts of fun games. Me, not so much. Maximum Family Games has a series of games designed for the whole family to enjoy and they are all rated E, E10 or at the most T. I found a bunch of educational games while I was browsing that even sounded fun like Mystery Quest Curse of the Ancient Spirits.
We tried their new DS game, 1001 Touch Games, released on October 12th. It is simple enough for me to play but still has a collection of fun games for the kids.
Enjoy the largest collection of "pick-up-and-play" touch games available with full stylus control. Choose from a wide variety of game categories including hidden object, matching, strategy, sports, puzzle, word, card, and arcade games. There's something for everyone in this huge collection of fun and addicting games played entirely on the touch screen! With multi-player and challenge modes, a game randomizer, high scores and 15 avatars, you won't want to stop playing. 1001 Touch Games is endless fun for the whole family!
Games include: Pressure Pop! • Basketball Star • Pinball Madness • Ultimate Racing • Reversi • Blackjack Panic • Solitaire Twist • Haunted Room • Sudoku Mania • MiniGolf Madness • Tangram Puzzles…and many, many more!
While there are only sixty six unique games, there are different levels of these games making more than 1001 different games to play. Featuring Single-player, Multi-player, and Challenge modes, it's good for all skill levels ranging from beginner (me) to expert (the kids). In single-player mode users can choose a game or allow the computer to randomly pick one, three, six, nine or twelve games to play. In multiplayer mode players can take turns with each other or multiple players to challenge a computer opponent.
Since it is rated E, everyone in the family can play it including the seven year old. He thinks he is "just as big" as everyone else even though some games are out of his reach on the shelf. Plus, he only has to use the stylus, making it easier for little hands to control. My husband is thrilled with the MiniGolf Madness because in this game he knows no family member will accidentally hit him with a golf club. I like the sudoku and puzzle games. As much as my kids like video games, I like games that challenge their thinking skills too.
1001 Touch Games is available at most retail stores for around $19.99.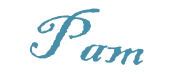 Win It!
One person will receive a 1001 Touch Games for DS.