The contest is closed. The winner is
Most women are thrilled to receive jewelry for Christmas. After all, jewelry can add pizazz to a boring "blah" outfit. During the holidays I have to attend several events and functions that require dressy clothing. A piece of jewelry can make these outfits "pop." Some of my fashionista friends own (literally) hundreds of pieces of jewelry that match every outfit they own. I take a more casual approach. I have a few favorite pieces of jewelry that work with several outfits. I like pieces that can be added to a dressy or casual outfit with equal success.
This year I learned about the Women's Bean Project. This group works in conjunction with women to help them break the cycle of poverty and unemployment by helping women discover their talents and develop skills by offering job readiness training opportunities. Started in 1989 by Jossy Eyre, this organization began working with homeless woman to train them employable skills.
I knew the Women's Bean Project made some yummy food mixes but I didn't realize they had their own jewelry line.
Working in conjunction with female jewelry designers, the Program Participants learn the basic skills of jewelry-making to create beautiful, limited edition pieces. These are pieces of jewelry I can feel good about wearing because not only do they look good, they help women lead a better life.
I received The 3 Sister necklace. I have to say the picture above does not do it justice. It's made from a large hydroquartz citrine-colored stone rests in the center, flanked by a smaller hydroquartz peridot-colored stone and a faceted blue goldstone. It goes well with many colors of outfits and works with both dressy and casual outfits. I had planned on giving this to my oldest but I liked it so much I kept it for myself. (Maybe she won't read this.) I hid the box in my closet for safe keeping.
Each piece of jewelry is hand designed by a participant of the program and includes her name on the tag. I found all sorts of pieces I liked in this collection but I like how they empower women to have a brighter future even more.
For more information about the Women's Bean Project visit their website.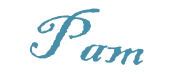 Win It!
One person will receive a piece of jewelry from The Women's Bean Project.