The contest is closed. The winner is
Today is the first day of the Holly, Jolly Gift Guide! I'll be bringing you products to brighten your holiday season. What better way to brighten the season than with whiter teeth?
My daughter has always had yellow tinged teeth. Although she drinks tea and other dark covered beverages sometimes, I didn't think her teeth should be so yellow. I admonished her to be sure she brushed her teeth frequently. Still yellow. I couldn't understand it. When her doctor called me to tell me she had a vitamin deficiency he explained this could cause yellow teeth. Who knew? He agreed it would be fine for her to try Rembrandt Form Fit Whitening Strips.
These strips mold and adhere to your teeth allowing them to follow the unique curves of your teeth, making the fit more comfortable while the strips stay in place. They promise to provide whiter teeth in five days if used daily. My daughter fitted these to her teeth and said they stayed in place well. She wasn't a fan of the taste or having to keep them in her mouth for thirty minutes but she endured since she had asked to use them. In five days we did notice her teeth were whiter. While they weren't the bright white seen in commercials the improvement was enough for other people to notice and comment upon. She plans to repeat the procedure in a few weeks to whiten her teeth more.
After finishing the five day treatment she began using Rembrandt Intense Stain Toothpaste twice daily.
This advanced daily-use toothpaste is expertly formulated to remove tough stains, prevent new stains from sticking and actively restore and strengthen tooth enamel. Formulated with a special blend of performing micro-polishers and a strong stain-fighting ingredient that helps fight tough stains like red wine, coffee and tobacco.
The toothpaste has kept her teeth from returning to their former yellow state with continued daily use. Since she had intrinsic, or deep stains, which are located within the tooth, deep inside the enamel, I didn't expect to get the same results as someone who has extrinsic stains caused by food. She has not complained of any sensitivity to her mouth from using either product and likes the flavor of the toothpaste. She plans to continue using the toothpaste permanently to keep her teeth from returning to their yellow color.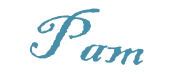 Win It!
One person will receive Rembrandt teeth whitening products.