The contest is closed. The winner is
When my kids think of Christmas they rarely think of dental health. I don't think they have ever came to me and said, "Mom, can I have a shiny new toothbrush in my stocking?" As a mom, I know that dental care is important all year but even more so during the holidays. Let's face it, from Halloween until New Year kids are besieged by sweet treats wherever they go. School parties, Church activities, family get togethers, holiday events, all of them have a tempting array of sweets. Having a toothbrush which deep cleans their teeth is important to me. My kids have been using Reach toothbrushes for several years so they Reach Advanced Design Toothbrush was a good choice for them.
It's special design, angled like a dental instrument, allows it to reach teeth in the front and the hard to reach ones in the back too. I like how it can reach behind the back teeth. Even I have a problem trying to get those. Imagine how hard it is for the kids. The two types of bristles are designed to clean different areas of the tooth. Long outer bristles clean around the gum line while the short inner bristles work to remove plague from each tooth. My kids like the rubber grip handle which is easy to hold with slippery, wet hands.
Although they brush often, I do have to remind them to floss. We had been admonished by our dentist to floss daily but my kids hate flossing. I had floss shred in my teeth and couldn't stand the feeling or the trouble I had removing it so I didn't push it. I was relieved to try Reach Total Care Floss. I liked the shred resistant fiber and began my daily flossing again. When I discovered it was designed to remove more plaque plus fitted easily between my teeth-must be the coating which helped it glide into place–I encouraged the kids to try it too. We've become a flossing family.
Not having to make an emergency run to the dentist during the coming months will be a present for me!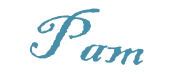 Win It!
One person will receive Reach Dental Care products.