The contest is closed. The winner is
Holiday cards should be unique as your family. From highlighting a picture of the kids…
to showing off a cute pet….
to updating a picture of the entire family…
photo cards are a wonderful option to help far away friends and relatives "catch up." MyPublisher Holiday Cards are a cute, affordable option. What makes them different? They offer the extras other companies charge for, including free shipping in the US, free envelope liners, free deluxe (thicker) envelopes, and my personal favorite, free return address printing. One of my most dreaded Christmas chores is addressing envelopes. Anything that makes my life easier is a plus!
With 978 designs to chose from, including flat and folded cards, one of my hardest choices was choosing a design. After I chose my design, I had other options. Each card could four or more photos. Then, paper color choices and finishes and design color choices.
When I was finally ready to personalize my card, I had some trouble. Files could be uploaded from the computer or facebook. I tried to upload photos from both my computer and facebook with no success. Finally, a had a brainstorm! Email their help desk for support. Not sure why I didn't think of that in the beginning. I got a speedy response thanking me for letting them know. They asked me to call them so they could walk me through the process step by step since they were having some issues with their upgrades. It was refreshing to have someone acknowledge the problem and offer to work with me all the way through the problem.
Finally, I decided on this one. Get the kids and the pets on one card. Won't my relatives and friends be happy to see our entire family?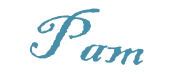 Win it!
One person will receive a $50 gift credit to MyPublisher holiday cards.