The contest is closed. The winner is
When I was growing up the only game I could get my father to play with me was Monopoly. I don't know why I bothered playing with him because he would buy every piece of property he landed on, put houses and hotels on them and bankrupt me quickly. As I got older I learned to do the same thing and our games grew more competitive.
Since I have grown, married, and had children, our family has instituted a "Family Game Night." We gather around and play games, including the old stand by, Monopoly. It's my son's favorite. Whenever we ask, "What game do we want to play?", my son will respond with, "Monopoly!!!"
Monopoly Classic has been around since 1934. Back then $200 was an extravagant sum. Now, it's (maybe) an utility bill payment. Monopoly has moved forward into the 21st Century with the new
Monopoly Electric Banking edition.
It's all about flash, not cash, in this ultra-modern version of MONOPOLY. Wave goodbye to bills and say hello to your sweet new MONOPOLY bank card! Scoop up property with a swipe of plastic. Choose from a selection of cool tokens, including a Segway, flat screen TV and space shuttle. With cards, not cash, you can grab those properties faster than ever before!
This is the totally updated version kids will be familiar with. Those plastic bank cards? Just like mom and dad's debit cards. Forget the old fashioned car. Travel in style with the new Segway. When my son grabbed the game, he began looking at the board. "They've really adjusted for inflation," he said, "Look at this. Income tax $2 million. Pennsylvania Avenue $3.2 million."
Other than the updates to the game and the new banking card, the game is played the same as traditional Monopoly with the game ending when someone goes bankrupt. Not that hard to do with these prices! (Although the salary is now $2 million. Don't I wish.) Before you begin to play be sure to purchase 2 AA batteries for the electronic banking machine. Extra play options are available by going to Hasbro.EA.com.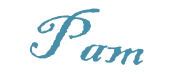 Win It!
One person will receive Monopoly Electronic Banking.