The contest is closed. The winner is
Blast off on a brand new adventure with Mickey and his friends in their newest release, Mickey Mouse Clubhouse: Space Adventure. Designed for preschoolers, but still appealing to lower elementary kids, Mickey Mouse Clubhouse is a fun way to introduce basic math concepts, problem solving, and cooperation.
In this episode, Professor Von Drake sends Mickey, Minnie, and the gang soaring through space in their clubhouse rocket to visit the Moon, Mars, and the rings of Saturn. Along the way they have to find treasure stars and avoid Sneaky Pete, who wants the treasure all for himself! Visits from Moon Men Chip and Dale and Martian Mickey and Pluto from Pluto add to the fun.
I love the interactive features in the Clubhouse DVDs. The seven year old still enjoys telling which Mouseketool is needed and watching Toodles pop up to help the gang on their adventures.
Get set for a thrilling, full-length outer space adventure aboard the Clubhouse rocket. Packed with songs and surprises, Mickey Mouse Clubhouse: Space Adventure will transport you to a whole new dimension of fun!
Micky Mouse Clubhouse Space Adventure not only features a DVD but a digital copy which can be downloaded to the computer and watched whenever the kids want. No internet needed! The total running time is seventy minutes and includes a never before seen episode of Goofy's
Thinking Cap. The seven year old found the included package of glow in the dark space stickers and has pasted them where ever he could find a spare spot around the house.
This set is available for a suggested retail package of $19.99.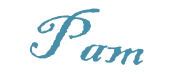 Win It!
One person will receive a Mickey Mouse Clubhouse Space Adventure 2 Disc DVD & Digital Pack.