The contest is closed. The winner is
I have always loved to read. I spend at least ten to fifteen minutes every evening before bed because it relaxes me. Imagine my surprise when my son turned out to be a "reluctant reader." He didn't mind if I picked up a short story before bed, but he wanted no part in reading himself. At a loss on how to encourage him to read, I asked, "What do you like to read?" He replied, "Comic Books." From comic books, it was a quick leap to graphic novels. Graphic novels are similar to comic books, but longer and have a sturdier binding.
I try to stick at least one graphic novel in the kids' stocking each Christmas. This year, Papercutz, the premier publisher of great graphic novels for kids including BIONICLE® and DISNEY FAIRIES, has debuted three new budget friendly books suitable for ages 6 and up.
For the Lego Fanatics, including the seven year old, there's Ninjago Graphic Novels #1: The Challenge of Samukai. The seven year old read through this one quickly. He didn't like that he will have to wait until the second book in the series comes out to find out what happened next.
The "Masters of Spinjitsu" come to Papercutz in their first graphic novel appearance written by Greg Farshtey, the hit force behind the LEGO BIONICLE series. Under the tutelage of their master Sensei Wu, the "chosen four" ninjas Kai, Jay, Cole, and Zane must learn to use their elemental powers of fire, ice, lightning and earth. Their mission: defeat Sensei Wu's evil brother Garmadon and his army of skeleton warriors before they can take over the world!
Who could forget Garfield? We've read plenty of his comic books, so it's time he got his own novel. Garfield & Co. #4: Caroling Capers had me chuckling with his attempts to keep Nerval from watching Figure Skating.
Who, growing up in the eighties or nineties, can forget the Smurfs? The Smurfs #8: The Smurf Apprentice begins with the story of a Smurf who wants to practice magic like Papa Smurf. When he can't do that, he steals a spell from Gargamel. His results go awry and the Smurfs must help him find a way to return to normal. I had forgotten a couple of things about the Smurfs. They include the word "smurf" in almost every sentence which can get "smurfing" annoying if one is reading the book aloud. The other was I had forgotten how much I like Gargamel's cat, Azrael. He's only doing his job when he tries to catch those Smurfs!
Ranging in price from $5.99 to $7.99, these books will add a touch of literacy to any child's Christmas.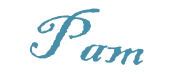 Win It!
One person will receive all three of these graphic novels.