The contest is closed. The winner is
Head Chefs makes cute, kid sized cooking tools to help parents and kids have fun in the kitchen. The silicone tools and measuring bowls are made to not slip and be easy for kids to grip.
But what good is cooking tools without kid friendly recipes? Head Chefs used their experience with kids to develop three new cooking adventure cookbooks, The Peace of Pizza, Mac and Cheese Fit for a King, and Santa's Favorite Cookie. In honor of the season, we reviewed Santa's Favorite Cookie.
In this cute story Timmy is a small boy in the hospital, fretting because he is unable to make Santa's favorite cookies on Christmas Eve. The Head Chef tools jump in their magical transport machine (better known as a dishwasher) and travel to the North Pole to find out what exactly is Santa's favorite cookie. As they wander around the North Pole they're greeted by various animals and an Elf who are sure they know what Santa's favorite cookie is. In the end the Head Chef tools learn a lesson about the importance of giving and discover Santa's favorite cookie.
Filled with colorful illustrations, this book not only delivers a cute story but showcases seven recipes for delicious cookies. I liked the way the recipes included helpful hints and explained each step as well as all tools needed to complete the recipe. I was all set to make the Carrot Cake Cookies but was overruled by the kids who wanted to make White Chocolate Chip. Either way, they were yummy.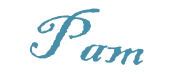 Win It!
One person will receive a Santa's Favorite Cookie Cookbook.