The contest is closed. The winner is
My kids are dedicated milk drinkers. I can't keep enough in our fridge. If I want a bowl of cereal for breakfast, too bad. I find the empty milk container pitched in the recycling bin. Planning dinner is a pain. If I need a cup of milk I'm likely to find one of the kids finishing off the container right before I'm ready to add it to my dish.
When I read about the new Kroger and General Mills promotion for free milk, I wanted to get in on this deal before it ends on November 26th. For every four participating General Mills products I purchase in one order, I receive a free gallon of milk. It's limit two gallons per order, but hey! Two free gallons will keep us in milk for two or three days. Maybe four if I hide it.
With Thanksgiving coming up next week, I plan to buy Pillsbury pie crusts. My family will never know the crusts to my pies are not homemade! I'll be stocking up on Pillsbury cookie dough, crescent rolls, and Chex Mix to have on hand for unexpected get togethers during the Christmas.
Want people to think you are Just like June but without the fuss? Make them Candy Cookies. It's simple. Use 24 of your favorite bite sized candy bars and one package of Pillsbury Sugar Cookie dough. Half each piece of cookie dough and wrap it around an individual piece of candy. Bake as usual.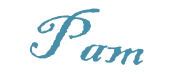 Win It!
Thanks to My Blog Spark and General Mills, one lucky reader will receive a $25 Kroger Gift Card.