The contest is closed. The winner is
Optimal Urinary Tract Health is not a subject one usually discusses in everyday conversation. It's one of those topics we sweep under the rug and pretend doesn't exist. According to the National Kidney and Urologic Diseases Information Clearinghouse Infections of the urinary tract are the second most common type of infection in the body. Urinary tract infections (UTIs) account for about 8.3 million doctor visits each year. Women are more prone to recurrent UTI's causing untold discomfort and embarrassment.
Doctors recommend several remedies for this problem but on of the most common and least intrusive is daily doses of cranberry juice. My doctor recommended I drink 2 glasses of cranberry juice a day. That's sixteen ounces of juice. I wasn't thrilled about this course of action but I drank my daily allotment. Then, I discovered cranberry supplements. This looked like an easier way to achieve my goal. I didn't like taking several pills per day, especially when it seemed like it didn't always work.
Ellura Cranberry Capsules allowed me another option. These are the only capsules on the market with 36 mg PAC per dose, the daily amount proven to work in clinical studies. Better yet, these tablets are packaged in 30 day cycles and only need to be taken four to six cycles per year to promote optimum health. How does it work?
Here's the scientific explanation:

In 1998, the cranberry's proanthocyanidins were identified, explaining the bacterial anti-adhesion mechanism which had been attributed to cranberries since 1984. (1) (2)
The images below show the decrease in the adherence of uropathogenic Escherichia coli after consumption of ellura™.
Here's the explanation for the rest of us:
Taking Ellura prevents the bacteria causing urinary tract discomfort from sticking to the walls of the urinary tract and they will be flushed out of the body when the bladder is emptied.
While I could provide lots of boring scientific data from clinical studies regarding the use of Ellura and why it works, let's stick with the basics. I only have to use this a few months a year instead of daily. I only have to take one supplement per day instead of several. I don't have to consume lots of cranberry juice. Easier to use and more convenient? Works for me!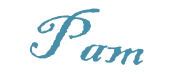 Win It!
One person will receive a 30 day supply of Ellura cranberry.