The contest is closed. The winner is
Having teenagers can be a challenge in many ways. One thing I didn't expect was my daughter's interest in beauty products or more specifically, my beauty products. When I received my Sibu Beauty facial cream, serum and face soap, she grabbed them out of the package and exclaimed, "I love their products! These are mine." Without a response to my, "You could at least leave me the serum," she scurried away.
Until I she began using Sibu Beauty, I had never heard of their principle ingredient, the sea buckthorn berry. Known as the "beauty berry" across Europe and Asia, sea buckthorn contains over 190 bioactive compounds that restore, revitalize, and protect youthful beauty – from the inside-out AND outside-in. These hardy berries help nourish skin, hair, and nails with powerful antioxidants and essential fatty acids, including the rare Omega 7 – a key building block to healthy skin, hair, and nails, and also aids digestion and may help you maintain a healthier weight.
I don't mind my daughter using Sibu Beauty because their products are 100% natural and contain no dairy, wheat, gluten, sodium, yeast or preservatives. They are certified organic and paraben free. It makes me feel better knowing what she is not putting on her face. Although it's not as important to her, Sibu is mom-approved because of their fair trade and substainable green practices. Plus, their commitment to cruelty free practices make us both happy.
She uses the Sea Buckthorn Facial Soap nightly before bed. Designed to cleanse, moisturize, repair and detoxify the skin, it creates a thick lather that washes away her makeup. Her skin looks and feels soft, smooth, and amazingly, blemish free. She complains about the smell of a lot of products, but she likes Sibu, saying it is not to strong and smells like oranges.
I try to instill into her mind the importance of beginning the day with facial cream. She's begun to use the Repair and Protect Daily Facial Cream every morning. It's designed for all skin types, isn't greasy, and smells great. Since she spends a lot of time outdoors, I was glad to find it rejuvenates sun damaged skin. You're never to young to start good beauty habits!
The Hydrating Serum is created to flood your skin with moisture and help deeply hydrate your face and neck to eliminate that tight, dry feeling caused by dehydration. Being a teen, this seems like a product she wouldn't need. Really, I was sure I needed it instead! During the fall and winter, I have to admit, her skin becomes very dry, even cracking. She's added this to her nightly schedule to help keep her skin hydrated.
Maybe next time I will be able to use the Sibu Beauty products myself!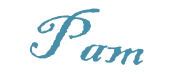 <a href="http://rafl.es/enable-js">You need javascript enabled to see this giveaway</a>.