The contest is closed. The winner is
I am the proud parent of two spoiled cats. Although they bring lots of joy to our lives, they also bring odors. My nine year old cat is nervous and ,to put it politely, unsocial. When we introduced a new cat into the household she decided to "act out", according to our vet. This acting out was accompanied by using the bathroom on one of my family room chairs. I could remove the chair cover and wash it but I still had the unpleasant aroma of cat urine on my chair lining. I had tried several methods to remove the odor with no success. I asked friends and family members what they had used. Finally one of my friends called me to tell me her sister used a product called Clean+Green Furniture Refresher for Cats.
Designed to Clean and permanently remove stain and cat odors on fabric, upholstery and cat beds, it is made entirely from non-toxic botanicals, this is safe for pets, people and the environment.
I was extremely skeptical when I tried this product. Believe me when I say I had tried four other products "guaranteed to remove odors" with no success. I read the directions on the can and sprayed the cushion until covered but not soaking wet. I walked away from the cushion for a few minutes and then returned to do a "sniff" test. I didn't want too because I had tried this three other times and gotten a strong whiff of cat urine. This time, no odor! Instead there was light clean scent. I know this is not just a fluke or one time occurrence because the silly cat
used the chair three other times. I used the Clean+Green each time and the odor disappeared. Even our kitten who had been trying to sniff the area stopped after I used the spray. Thankfully, after our trip to the vet she has begun using her litter box again and only using the chair for its intended purpose–sitting and napping.
I wasn't sure how an ecofriendly, biodegradable product could work so well. Their three step process explained it for me.
As part of our "cat retraining" program the vet encouraged us to get separate litter boxes for both cats, place them in different rooms, and clean them daily. I did all of this but discovered, thanks to the sickly chair using cat, I still needed something to contain the odor. I usually used a sprinkle on freshener. These just filled the air with perfume for a while and then wore off. The smell returned as soon as the fragrance disappeared. I began using Litter Box Cleaner and Odor Remover on the litter box. All I can say is the house smells better now.
Clean +Green makes products for other animals as well, including dogs, birds, and an all purpose small animal line. Their line includes green carpet cleaning and carpet stain removal, green wood & tile floor cleaning, and green furniture cleaning for pet urine removal, pet stain removal and pet odor removal. CLEAN+GREEN® products work on cat urine, dog urine, vomit, hairballs, feces, bird droppings, and small animal urine.
Their products are available online through their website and at various Pet Stores throughout the US. I found them in our area at Petco. I'm planning to pick up a can of Carpet and Upholstery cleaner for cats the next time I am near the store.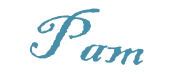 Win It!
One person will receive Clean+ Green Natural Pet Odor Removal Products.