The contest is closed. The winner is
I live approximately an hour away from McKee Baking Company, the manufacturer of Little Debbies. For several years on the days I have to take the kids to school, I am only thirty minutes away. Whenever I need to take several treats to any kind of event, I swing by the Little Debbie store. I try not to go often because there are so many choices available. When they offer a free sample at the register it's hard to resist! I know better than to attempt to take my kids (or my husband) when I go to the store because we come out with pies, brownies, Petite Yellow Cakes, whatever seasonal treat is available and more. I have learned Little Debbies freeze well when I hide a box of Swiss Cake Rolls for myself in the freezer.
Although I didn't think it was possible, Little Debbie has created an addition to their brownie line that is even yummier than their original brownies, Chocolate Chip Brownies.
Little Debbie® Chocolate Chip Brownies are a delectable treat. We started with our rich fudge brownie base and the smooth chocolaty icing you expect from Little Debbie® Brownies. Then we added the unexpected… We topped them with melt-in-your-mouth milk chocolate chips!
Each cartoon contains six twin-wrapped brownies (for a total of twelve brownies per package). The day they arrived I was tempted into eating half of a brownie. My daughter walked in while I was eating my brownie. Her radar immediately picked up on this. "What are you eating?" she asked. Needless to say, she inhaled the other half of my brownie.
If you have never had Little Debbie Brownies, the base is soft and moist. It's more fudgey than cake like. It's covered with a thin layer of icing. The new brownies are the same except for the addition of smooth, creamy chocolate chips. They've been a hit at my house with everyone but my husband. He can't eat them because he is allergic to chocolate. (The worst kind of allergy!)
He's dreaming of the arrival of the Vanilla Christmas Tree Cakes which will hit the stores soon.
You can purchase Little Debbies at most major grocery chains and mass retailers.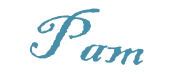 Win It!
One person will receive 5 boxes of Little Debbie Chocolate Chip Brownies.