The contest is closed. The winner is
If anyone looks in my daughter's purse or my husband's pocket, one item sure to be found there is a package of Carmex Lip Balm. It seems as if every time I glance at my daughter, she is dabbing Carmex on her lips. Carmex has been creating lip balm for over 70 years and have finally expanded to include a line of healing lotions and cremes.
Their Healing Lotion is made using a patent pending process that delivers healing and moisturization without a greasy feel. Containing rich healing ingredients, including Aloe and Vitamin E, nourish and moisturize skin, it can be used where ever skin feels dry. My daughter has been having problems with dry skin on her arms so I passed this tube along to her. She's been using it daily to protect her skin from the wind and weather.
Carmex® Healing Cream is made using a patent pending process that delivers concentrated healing and moisturization of your driest, roughest skin. For some reason this year, I have had dry, cracked elbows. I have never had that happen before, although I do have one ankle that has incredibly dry skin. I've been applying this to my elbows (and one ankle) daily. It does absorb quickly. I hate having greasy stains on my shirts or slipping when I walk across the floor because my lotion is not absorbed.
I'm big on cruelty free products. Whenever I find a cruelty free product I have to give them a plug. Although Carmex products undergo thorough chemical analysis and testing, they are not tested on animals. And a little thrifty tip-it never expires! Not that it lasts long around our house, but it's still good to know.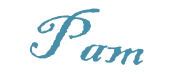 Win It!
One reader will receive a package containing one 5.50z Carmex Healing Lotion, one 4 oz Carmex Healing Cream, one 1oz Carmex Healing Lotion and one .74 oz Carmex Healing cream.