The contest is closed. The winner is
I have always envisioned a beautiful garden in my backyard complete with flowering herb gardens in different arrangements, a seating area with a gazebo, a dining area with a picnic table, and an outdoor living area. Instead, due to my lack of time to plan these areas, I had a scraggly mess. Bryan suggested we completely redo my main flower bed, save what plants I could, and add mulch. Knowing that my neighbors would appreciate this, I agreed. After completing the project I was slightly disappointed. My herb bed looked barren and needed a little "oomph" until next spring when I could add new plants. I knew one of my problems had been with irrigation. I would get frustrated with carrying water to my plants and usually stopped mid-summer.
The Metal Spinning Solar Hummingbird Sprinkler solved both my problems. It's functional while still adding a touch of elegance to my herb bed.
Our unique Solar Hummingbird Sprinkler waters your garden or yard with style,plus, it covers an area of up to 30 feet as it spins. It has rings that spin in opposite directions and includes a solar-powered LED hummingbird that saves sunlight during the day to glow for up to 6-8 hours at night. The Solar Hummingbird Sprinkler is made of metal with a copper finish and includes a sturdy 4-spike base.
The Hummingbird Sprinkler was easy to install into the ground. Usually I have trouble getting gardening elements into the ground because of our hard, clay filled soil. The hummingbird on the top gives off a soft glow during the night and the sprinkler covers my entire bed. No more carrying buckets of water to this bed for me! The only thing I was disappointed in was the height. While it stated it was 41 inches tall, I wish it could have been taller to stand out more among my plants next year.
Problem Solvers has the solutions to turn my patio/back porch into an outdoor room. I've been wanting to create one of these forever but whenever I try, it never looks the way I envision. With Fall weather approaching, I still like to spend evenings outdoors but find the weather is too chilly for me. The rustic look of this firepit, chair and outdoor cushion makes me want to snuggle outdoors and make smores.
Problem Solvers has indoor solutions too. During the winter I complain about losing heat and how our electric bill goes up, up, up. These Vintage Floral Insulated Curtains would be a practical and stylish solution for my french doors. Lower power bills through chic decor? I'm all for it.
Even pets rate their own solutions.  I absolutely hate cleaning the litter box. I have two cats but they seem to make enough mess for a dozen.  Whenever possible (roughly once a week) I ask Bryan if he can clean the litter box. Guess who gets stuck doing it for the other six?  I want a SmartScoop Self-Scooping Litterbox! No more messy cleaning once a day for me.
Be sure to check out their twitter or facebook for the latest news and sales.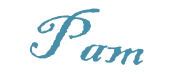 Win It!
One person will receive a $50 gift certificate for Problem Solvers.