The contest is closed. The winner is
As a homeschool mom I constantly search for quality educational DVDs or Blu Ray Discs. Over the years I have discovered I must be sneaky. If the kids think it's educational they have no desire to watch it. Planet Earth, available October 4th from BBC, is one DVD/ Blu Ray Disc I don't have to coerce my children to watch. When my son saw the video he said, "Hey, Planet Earth! I saw this on TV. Can I watch the video?" Of course, I told him yes.
From the makers of The Blue Planet: Seas of Life, Planet Earth premiered on Discovery Channel in 2007 and became a global phenomenon. Featuring the original BBC series presented by Sir David Attenborough, Planet Earth has received four Emmy Awards. Five years in the making, the first-ever nature series to be filmed entirely in high definition required over 2000 days in the field and used 40 cameramen who filmed across 200 locations around the globe. Utilizing state-of-the-art filming techniques and technologies – ranging from revolutionary aerial lens stabilization and flash strobe-systems to ultra high-speed cameras – Planet Earth lovingly captures rare action, impossible locations and intimate moments with our planet's best-loved, wildest and most elusive creatures. From the highest mountains to the deepest rivers, this awe-inspiring series takes viewers on an unforgettable journey through the daily struggle for survival in Earth's most extreme habitats.
The series contains ten episodes and runs for over nine hours. Included in the series are
Pole to Pole, Mountains ,Fresh Water, Caves, Deserts, Ice Worlds, Great Plains, Jungles, Shallow Seas, and Seasonal Forests. The cinematography is excellent and features beautiful nature shots. While I recommend this series, it is an accurate look at nature which means some of the action might be upsetting for young children. When my kids first watched the series in 2007, my daughter was upset because a wolf caught a baby animal. Though she knew it was part of the food chain, she didn't want to see it happen.
An added bonus is the six and a half hours of special features added to the package.
• Special Sneak Peek at Executive Producer Alastair Fothergill's next blockbuster project: Frozen Planet
• Commentary on select episodes
• Greatest Planet Earth Moments – Relive the greatest moments of this revolutionary series and discover how these scenes were captured on film.
• Snow Leopard: Beyond the Myth – The BBC Natural History Unit explores a secret cave deep in the mountains of Pakistan where generations of snow leopards return each year to raise their young.
• Secrets of the Maya Underworld – The freshwater pools that dot Mexico's Yucatan peninsula were believed by the Mayans to be portals to the underworld. For the first time ever, the BBC Natural History Unit explores this incredible, labyrinthine system of underground rivers.
• Elephant Nomads of the Namib Desert – Follow the struggle for survival of two female elephants trying to raise their young in one of the harshest climates on Earth.
• Music only viewing option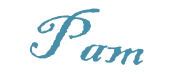 Win It!
One person will receive a Limited Edition Planet Earth DVD and one person will receive a Special Edition Planet Earth DVD.