The contest is closed. The winner is
I have two spoiled cats. I believe one of them thinks she is a human, just shorter and furrier than the rest of us. The idea of dressing up the cats had never crossed my mind until we were at PetSmart one evening purchasing pet supplies. The kids saw the costumes and begged to purchase one for Sassie. She found herself the proud owner of a Cow Costume.
With the addition of the new kitten, we didn't want her to feel left out. She needed her own costume from PetSmart. I had a hard time choosing from the selection of costumes. I could envision Mitzi wearing the Jester hat and collar or the Princess hat. After all, she is funny and super spoiled. The kids and I  finally decided on two costumes.  The Whisker City Pirate hat has an adjustable strap to keep it securely on her head.  Because she is a messy kitty,  I can hand wash the hat when she gets it dirty.
                                                               Ahoy Maties!






Mitzi loves to chase Sassie around the house and trying to jump on her. "She looks like she is trying to herd cattle," one of the kids exclaimed.  We couldn't resist this 2 piece Cowboy Set for her to wear when Sassie wears her cow costume. The bandana looks cute enough for her to wear separately although it can't be worn for more that a few hours.  She hasn't seemed to mind when we put her costumes on and photographed her.
This week we added a small dog to our menagerie. I browsed through the selection of Halloween costumes available for dogs in all sizes. The cats may be jealous of all the choices. I fell in love with the Top Paw Basketball costume. I can envision Rio going for a walk while wearing this.
Or maybe they can have matching Pirate costumes!
For thrifty shoppers, these costumes are on sale now. I think my pets will be the best dressed on our block.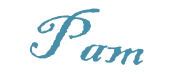 Win It!
One person will receive a cat or dog costume of their choice.