The contest is closed. The winner is
I am an anomaly because I dislike sweetened iced tea, the preferred drink of the South. While the rest of the family is enjoying their tea, I can be found sipping on my favorite cola.
One day a friend and I were talking about "me time." With kids, work, hectic schedules, and more, we both agreed those "me moments" don't happen often. She said she enjoyed sitting down with a cup of Oregon Chai Tea. Not being a tea connoisseur, I informed her I didn't care for tea. "This isn't ordinary tea," she said, "It's a rich, creamy blend of black tea, honey, vanilla and spices." That did sound more appetizing than regular tea.
I received a package of a Oregon Chai Tea concentrate in original flavor and discovered it could be served iced or hot. It was even easier to make than regular tea. All I had to do was pour an equal amount of Chai Tea concentrate and milk together and stir. The label suggested it could be used with soy milk also for anyone who is lactose intolerant or doesn't do dairy.
The taste is nothing like regular tea either. It's more reminiscent of a latte. I have found that on a chilly evening, I can make myself a relaxing cup of tea by warming it in the microwave for a couple of minutes. I have only tried the original blend but it's available in Vegan Original, Slightly Sweet Original, Sugar-Free Original, Caffeine-Free Original, Matcha Green Tea, and Vanilla. I gearing up to try the Vanilla Chai next.
I saw they sometimes offer seasonal varieties. I bet this Peppermint version would be good for Christmas. Oregon Chai uses all natural and organic ingredients as much as possible. That's something I can feel good about when I'm enjoying my "me moment."During those 30 seconds before I have to put down my tea and go back to "family moments," I can dream about a blissful, relaxing, stress free time with me sipping tea quietly in the Himalayas.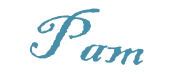 Win It!
One person will receive a package of Oregon Chai tea concentrate.