The contest is closed. The winner is
Did you know Vampire Bats don't actually suck blood? They lap it up with their tongues. Or Scorpions glow under black light?
I like to find educational books for the seven year old. I have to be sneaky because if he thinks it is educational, he doesn't want the book. To celebrate the season, I let him try National Geographic's Big Book of Halloween Fun.
Packed with 80 colorful pages of Halloween-themed mazes, hidden picture games, pumpkin carving crafts, Halloween recipes, and more, this book is designed for ages six to twelve.
The book is divided into eight sections featuring picture games, What in the World activities, Funny Fill Ins, Laughs, Spooky Myths Busted, Bet You Didn't Know, Do It Yourself, and More Trivia and Fun. The age range seemed to be spot on. He was able to complete several of the activities like the mazes and hidden pictures "all by himself." Other activities -like the word scrambles-required the help of an older sibling.
The older kids got into the act trying to compete to find the best captions for the pictures in the "Back Talk" sections scattered through out the book. I was impressed with the "Do it Yourself" section. The Eyeball Deviled eggs would be a hit at any Halloween party. Or the "make it yourself" Halloween costumes. One of the costumes my son received the most comments on was a homemade dog catcher outfit that cost me $1.00. These costumes are low cost and creative. How about being a clothes dryer? A box of popcorn? There's a section on how to make your own moles.
This book would be wonderful to keep kids entertained in the car when running errands or when having to wait for a sibling attending karate lessons. I wonder if there is a National Geographic Big Book of Holiday Fun too?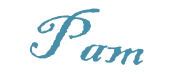 Win It!
This giveaway includes a copy of National Geographic Kids Halloween Book of Fun!, two spooktacular pens to complete the activities in the book, a bucket to take trick-or-treating and a flashlight to light the way.
<a href="http://rafl.es/enable-js">You need javascript enabled to see this giveaway</a>.